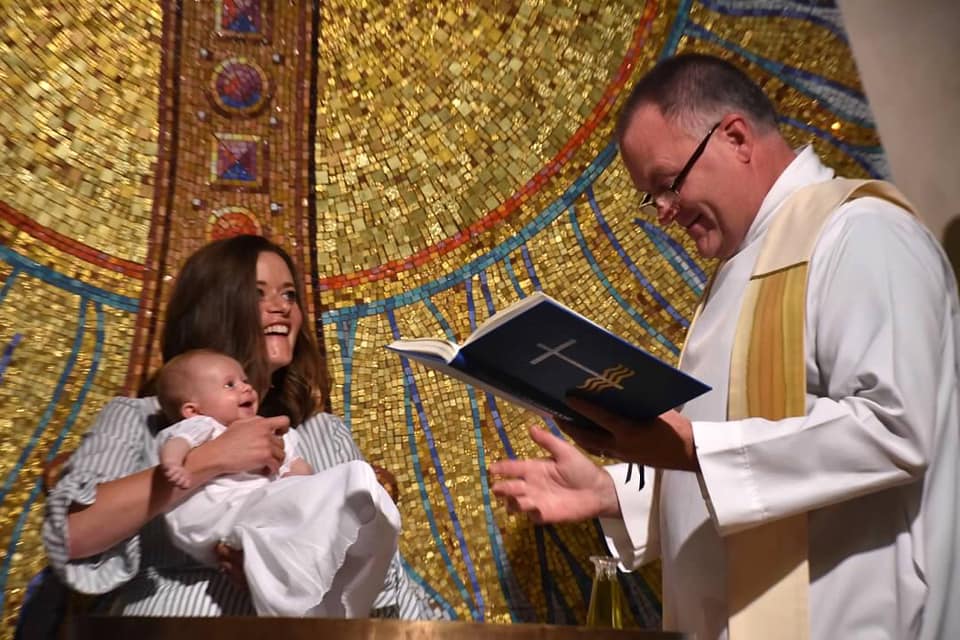 As excited as you are to have a new member of your family, we are excited to have a new member in the Body of Christ! Holy Baptism is the basis of the whole Christian life, the gateway to life in the Spirit, and the door which gives access to the other sacraments. Through Baptism we are freed from sin and reborn as sons and daughters of God; we become members of Christ, are incorporated into the Church and made sharers in her mission: "Baptism is the sacrament of regeneration through water in the word."
Please download this checklist  and thoroughly review it before registering your child for Baptism. The checklist has important details parents need to be aware of and completed prior to scheduling the class. For first time parents, both parents need to attend a Baptism class which is offered every other month. Once the class is attended and everything is in order, the Sacrament of Baptism Mass date may be scheduled.  In that class, we cover:
The meaning and purpose of a sacrament
What the Sacrament of Baptism is, and the signs and symbols used
What to expect during the Liturgy
Choosing Godparents and their role in the child's life
Questions and Answers
We also ask that you take some time to learn about the Sacrament yourself. The best place to start would be to learn the Church's teaching about baptism in the Catechism of the Catholic Church. You can link directly by clicking here. The video below offers a beautiful reflection on Baptism by Bishop Robert Barron.