Youth Ministry Vision Statement:
To empower the community of Catholic youth as the church today, IHM's Youth Ministry encourages youth to grow in relationship with God both personally and in community. This happens by building relationships, catechizing, and fostering necessary life skills in the context of the Catholic faith.
Youth Ministry Mission:
To evangelize, engage & educate the young people of our parish.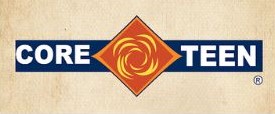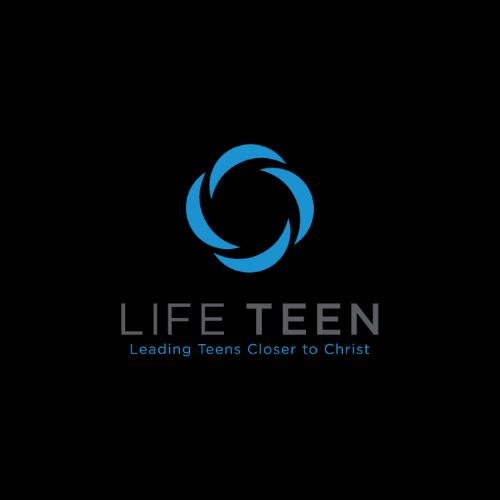 ---
Middle School – Edge Night
What do we do?
Edge provides a safe & fun place for youth to find a solid Catholic community, get answers to their questions, grow in their faith, & experience Jesus in a profound & personal way.
The youth are brought into a large-group environment for gathering activities, teachings & prayer. In small groups, they break open the teaching & build solid, Christ-centered relationships that allow them to comfortably explore their Catholic faith & make it relevant to their everyday lives. This helps build safe relationships during some of the most formative years of a teen's life. This creative & experiential approach engages youth to understand Catholic teaching & form their Catholic identity.
When do we meet?
Wednesdays 7:00-8:30 p.m.
Doors Open at 6:45 pm for Open Gym
IHM School DeMazenod Room.
---
High School – Life Night
What is Life Night?
Life Nights is a high school youth ministry for 9th – 12th grade students who strive to grow one, holy, Catholic & apostolic church. Life Teen encourages students to develop a community of faith & skills for lifelong discipleship. Through small group ministry, mentoring, personal witness, Sacrament, incorporation of current issues, retreats, conferences, Christian service, fellowship, & prayer, we seek to form students into valuable members of their future Catholic communities. We highlight the year with a weekend retreat to Steubenville at Franciscan University!
Life Nights are designed to lead teenagers & their families into a deeper relationship with Jesus Christ & His Church. We meet as a large group and have inspiring & informative talks that lead into small group discussions and times of prayer & devotion.
When do we meet?
Sundays from 7:30 – 9:00 p.m.
IHM School DeMazenod Room.
---
Freedom Team
What is the Freedom Team?
Teen Leadership Ministry for high school students who want to serve our middle school youth as peer ministers. They help plan & lead weekly EDGE Nights & retreats. The team shares testimonies, leads small groups, and performs skits & dramas…all while building relationships with the middle school youth.
What are the requirements to be on the Freedom Team?
Open to High School Teenagers in 10 – 12th grades.
An active faith life
Consistent prayer life
Attend Mass Every Sunday
Frequent Reconciliation
Live a Catholic life committed to moral choices guided by faith.
Interested? Click on the button to fill out the application.
Servant Leadership – Peer Mentorship – Evangelization
"If you continue in My word, then you are truly My disciples; & you will know the

truth, & the truth will set you free."

John 8:31-32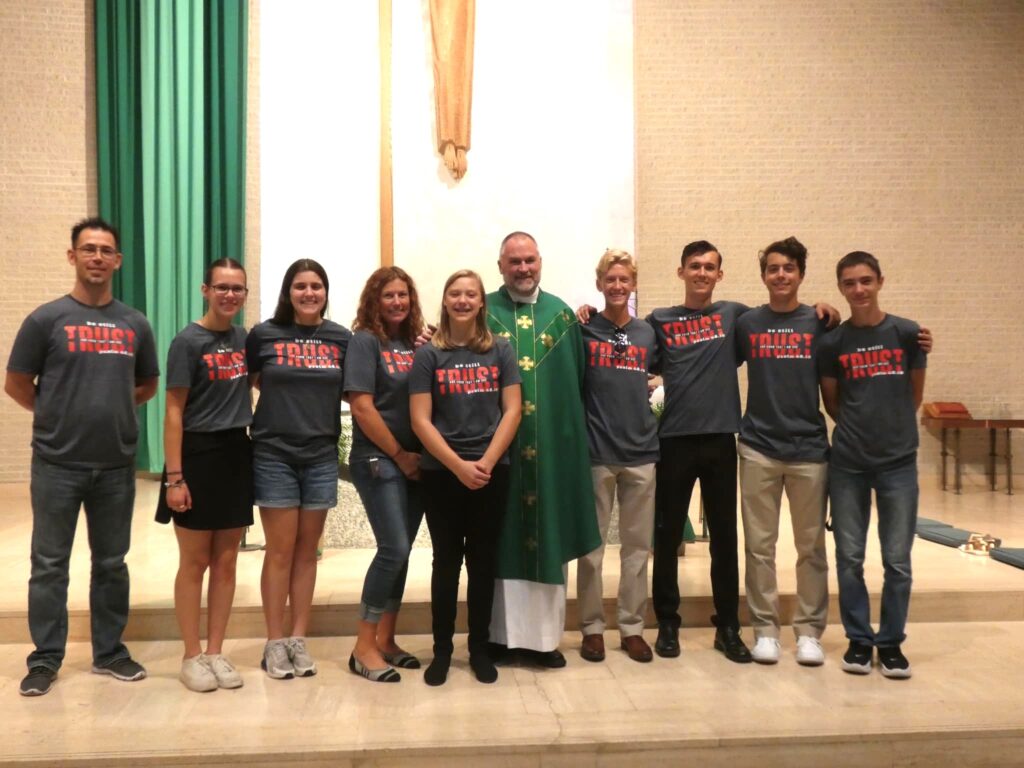 ---
Adult Core Team
A solid youth ministry program cannot run without a team of quality Volunteers. We are dedicated to drawing all teens closer to Jesus through retreats, regular youth group meetings, service and community-building opportunities. Solid Catholic youth ministry is built on relational ministry. The most effective way to touch the hearts of teens and draw them into a relationship with Jesus Christ is through significant relationships with authentic Christian disciples.


This ministry is built on the gifts, talents & faith of our…
Adult Core Members who minister to the teens of our parish and accompany them on their faith journey.
Core Support uses its gifts and talents to support youth ministry in our parish.
What does the Adult CORE Team do?
The core team helps plan and execute youth ministry programming at the direction & leadership of the MS Youth Minister. Roles within the ministry include relational ministry, leading small group discussions & activities, giving teachings or witnesses, & praying with/for teens.
Adult Core Team members commit to being an active part of:
Regular Sunday meetings, special community-building events, and parish retreat(s)
Planning meetings, prayer and formation, and retreat meetings as necessary
Outreach and parish events (as your schedule allows)
What is CORE Support?
We are always in need of help from parents and other adults in the parish who use their gifts and talents to support youth ministry! Core Support volunteers can help parish youth ministry as your schedule and vocation allow. We're always looking for help with individual events, food for retreats, photography and video, prayer team & administrative help. The harvest is abundant!
Who are CORE Team Members?
21 or older: Young Adults / Parents / Grandparents
Love Jesus
Are a spiritual person willing to grow in their faith
Love the Church
Care about our youth
Are trustworthy

Could this be YOU?
Potential CORE Team Members and CORE Support are asked to complete a short online application & then meet with the Middle School Youth Minister in order to get to know you, answer your questions, & discern together how your gifts & talents might best serve the teens of our parish.

Additionally, all volunteers who work directly with children must complete a background check, & complete the Diocesan SafeEnvironment Training (VIRTUS).

Start by submitting your information by clicking on the button below and we will contact you to begin the discernment process!
---
Please contact youth@ihmparish.com at 616-241-4477 for more information.
---
Steubenville Pictures of Past Years!