Immaculate Heart of Mary Parish has a rich history, dating back to 1948. That year, ten acres of land were purchased for the new parish on Grand Rapids' growing southeast side. Our first pastor, Fr. Charles Killgoar, O.M.I., arrived from Massachusetts in October, rented a trailer to live in, and began construction of the church on Plymouth Road, just north of Burton St. The first Mass was celebrated on April 3, 1949. In the years that followed, IHM grew and flourished through the efforts of its pastors and dedicated parishioners. Today it is a strong and vital cornerstone of our neighborhood.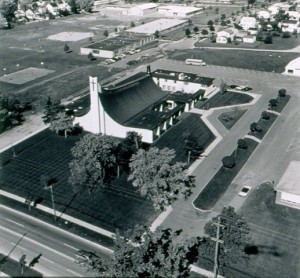 Please click on the link below to view Parish History Projects by our IHM students:
Deb Moore our Parish Historian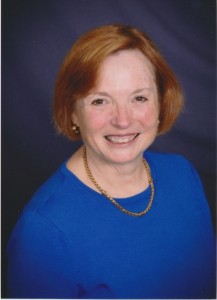 Appointed in 1997 by Pastor Fr. Joe Ferraioli, O.M.I., Deb Moore is our parish historian. As such, she wrote A History of Immaculate Heart of Mary Parish, 1949 – 1999, which is out-of-print and may be read by clicking on the title. Deb collects and archives photographs, records, and memorabilia of all types about our parish, including IHM School. She often provides historical details to various parish groups seeking background information.
If you are ever cleaning a closet or drawer and come across anything having to do with our parish, be it a trophy, an old uniform, a photograph, movie, video, etc, don't hesitate to call Deb at 490-2652 or e-mail djbmoore@comcast.net for a fast pick-up. She also has a mailbox in the furthest room to the east in the narthex of the church, and you can always place items in that wire bin.